Meet The Ixies
What we really look like behind all those emails that fly around!
This is the 'real' or original Ixion - the Reverend Basil Hart-Davies, on
his Advance outfit accompanied by his wife, in Northampton.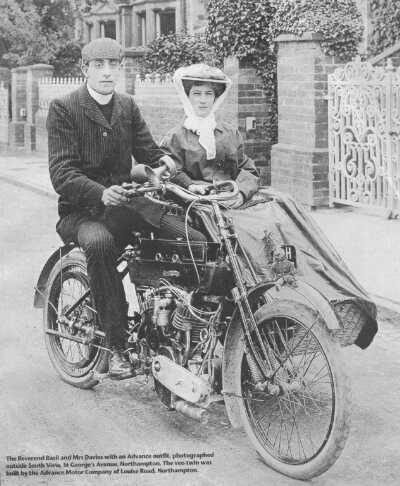 Got any more? Email them to Han :-)
(the way we were... here)
With many thanks to Gordo who maintained the original MTI website for yonks 'n' yonks,
and to AndyC for hosting these pages. Ta, guys!
last updated 18/01/2009